What can you expect from our cooperation
Fast reactions
We study your documents or facts as soons as possible so we can give you an indication of what to do and then we focus on details and solutions.
Financial efficiency
We have a broad spectrum of clients and cases behind us. We can leverage that experience so we are not wasting your time and money by learning the basics.
Setup of processes
We will help you to set up processes so you can operate in compliance with applicable laws and improve your efficiency and legal safety.
Trainings for you and your team
We will tailor trainings for your management and other colleagues to help you with your specific needs in areas where you need to be internally able to help yourself.
Our partnerships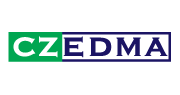 Our carefully selected partnerships continuously improve our expertise and market knowledge. Thanks to that, we provide professional legal services, which we guarantee with our names.
We support